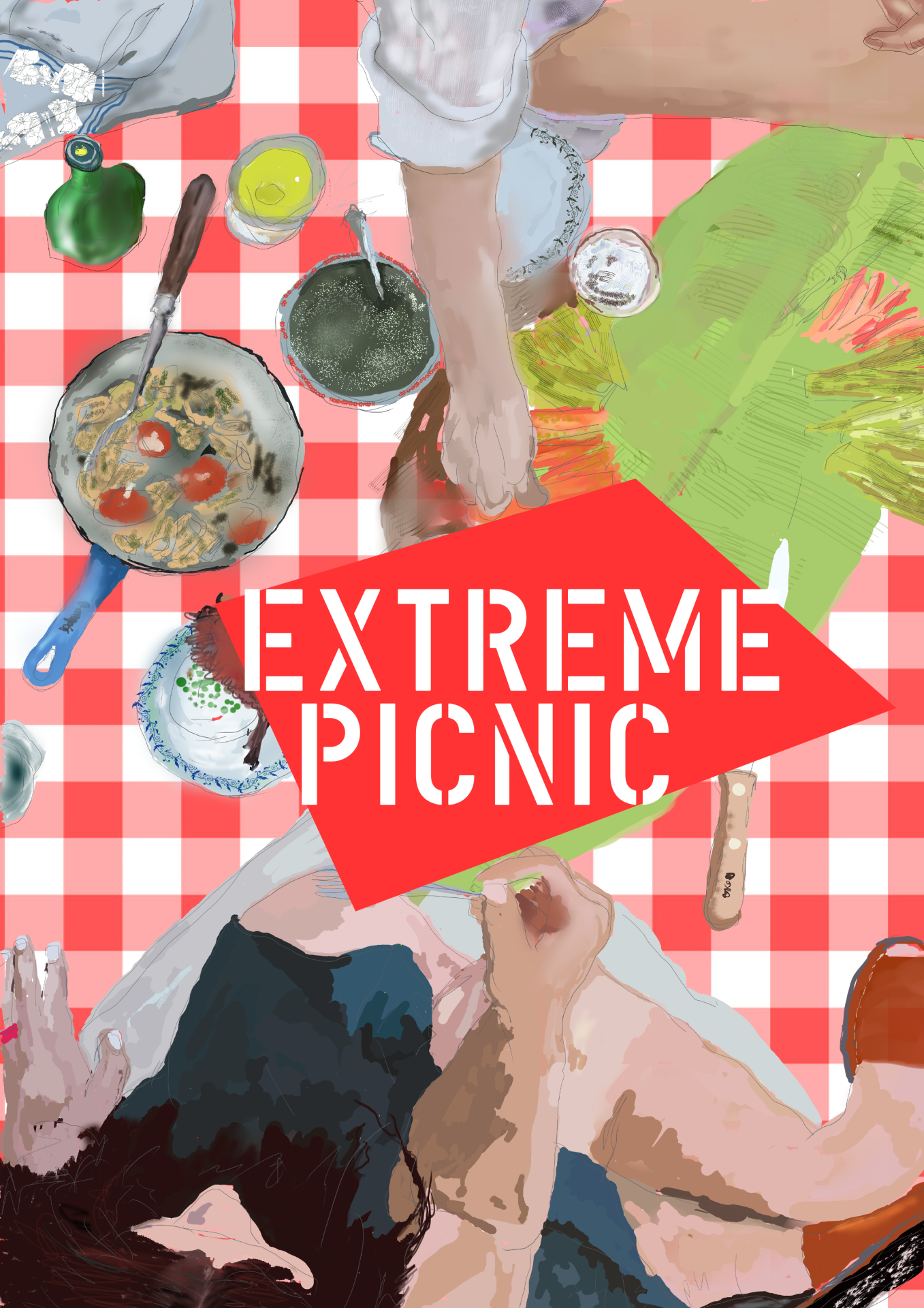 LOCATIONS:
Throughout Gillman Barracks
Pickup Point: Yeo Workshop, Block 1
Pickup Time: 7.00pm – 8.30pm
In line with Singapore Arts Club's goal to encourage visitors to enjoy Gillman Barrack's lush greens, Post-Museum has created a twist on the traditional picnic to be held on the evening of 22nd January 2016.

Taking advantage of Gillman's vast open areas, Post-Museum will be providing each participating group of three to five people a picnic set that serves as a "prop" for the Extreme Picnic. Each set comprises a limited edition picnic basket, a mat, an instructional booklet, and a selection of well-loved food and drink items from the Food #03 menu. The completion of the Extreme Picnic involves choosing a picnic spot, partaking in the food and drinks, and conducting a conversation as outlined in the instructional booklet. 

Extreme Picnic is a development from Post-Museum's interest in issues of community, space and land contestation. The project is a mash-up of Extreme Sports and picnics.



 
MENU

We offer a selection of well-loved food and drinks vegan items from the original Food #03 menu. Food #03 was a deli-bar, social enterprise and a work of art by artist Woon Tien Wei based in Post-Museum's Rowell Road space, managed and staffed by artists, activists, and an ex-professional wrestler turned chef (2007-2011). 

The daily gatherings at Food #03 defined Post-Museum's community and became a space where people from different communities connect. It was a popular meeting-place for Green Drinks, Rowell Reading Group, and Singapore Queer-Straight Alliance. 

Our menu includes: Post-Museum Pour, Multigrain Bread, Veg Platter with Three Dips, Tempeh Balls, Laksa Pesto Fusilli and Orange Caramel Banana Cream Parfait. 

 
EXTREME PICNIC BASKET SET FOR SALE
A limited number of 30 special edition of basket sets will be available for sale. 
Please reserve early to avoid disappointment. 

Reservation and payment before 22 January 2016: $180
This set includes one limited edition picnic basket, one picnic mat, one artist book, drinks and food for four pax. 
or click here to purchase.