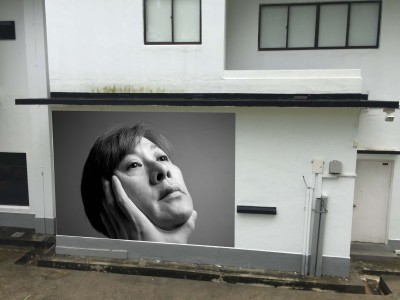 Live Photography
@ Carpark B next to Block 7, 8.30pm - 9.30pm 
Lee will enact a live photography session where he will photograph strangers interacting for the first time together on a bed to examine how the public interacts with this installation-event.
Also, spot Sean Lee's large scale photographs from his series, "Shauna" and "Two People" all around the Barracks!
From the series "Two People", 2010 - 2016
"Between 2007 and 2009, I created another persona for myself and became a woman. The work first began in Siem Reap, where there was a large transgender community. I learnt to put on make up and walk in high heels so I could look like them. It was a strange and exhilarating time. By 2008, I no longer required wedges because I had become accustomed to wearing stilettos. With them, I stalked the red light district in Siem Reap. Every bar was a set and the streets were my stage. The first night I went out was like the first night of my life. The simplest of actions felt like a brand new experience, because I was doing them as somebody I had never been. I look back fondly on my time as Shauna. The chance encounters that I have had are ones that I will always remember."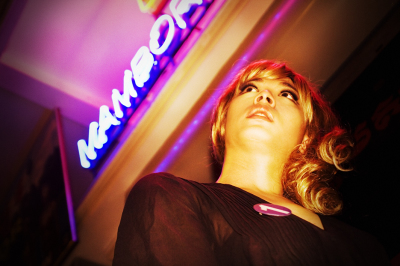 From the series "Shauna", 2007- 2009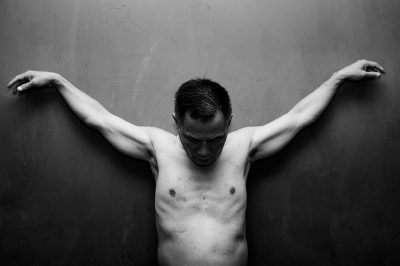 Two People
"I have been routinely choreographing performances and situations between my father, my mother, and me, since 2010. I used to think I knew what I was doing with the making of these images, but as time passed I became less certain. At times they seem to speak to me about the dreams and nightmares of childhood. Most of the time, however, they make me wonder about the strangeness of being a human organism and the mystery of being a family, of being a part of a lineage. I continue to photograph my parents because they are the only people who occur to me without my own choosing."
From the series "Two People", 2010 - 2016